Welcome to Arthur Mutual Telephone!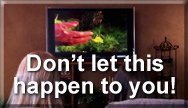 (click above to view the video)
***** COVID-19 Update *****
The Arthur Mutual Telephone Company lobby will be closed until further notice due to the ongoing coronavirus emergency. The drive-up window at the office remains open. Payments and other correspondence can also be placed in the drop box beside the front entrance at all times. Bills can also be paid online by selecting the
"
Click Here to Make a Payment
" below.
Please contact us at (419) 393-2233 with any questions.

Thank you for choosing Arthur for your communications services.
---
Missing calls? Here's a big part of the reason why.
We offer Telephone, High Speed Internet access and Digital Cable Television service in rural areas of Defiance, Paulding and Putnam Counties in Northwest Ohio.
We are proud of our tradition going back to 1905 when local farmers installed the first wire circuits and continuing today with state of the art communications services.
As a Cooperative, we are owned by those we serve so profits stay local. Our Board of Directors consists of elected local Cooperative members.
The Arthur Mutual Telephone Team

Arthur Speedtest - click above to check your internet speed instantly.

WatchTVEverywhere is a free service that allows Arthur cable TV subscribers to view TV programs on devices other than a TV set including a PC, a laptop, tablet or smartphone.

NOTE: Access to the site above is provided FREE to Arthur Telephone internet customers. Subscription may be required for other users.